Travel and flyfishing in the Russian Far East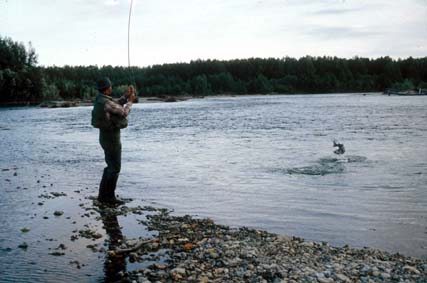 Coho is often jumping after the hookup
---
What Is New ?
February 2009:
Several articles in Russian are added:
МMongolia - taimen fishing in spring
In the Eastern Sakhalin (trip to the Langeri, Vengeri, Pilenga, and Bogataya Rivers)
Sakhalin, Krilion Peninsula, early summer
Shadows in the sea (fly-fishing in Florida)
Lessons of the flood (Im River)
Kunashir Island (Southern Kurils)
March 2007: The book "Fly-fishing the Russian Far East" is published
Last changes - May 1, 2006:
1. The design of the main page is changed
2. New Fishing page with pictures of our main sport-fishes
3. New Fishing tours page
4. An article Grayling is translated into English
Some of the pages of this web-site are translated into English:
First journey to the Russian Far East
Photo-gallery Fishing in Brazil (Feb 2004)
Scientific articles and books - list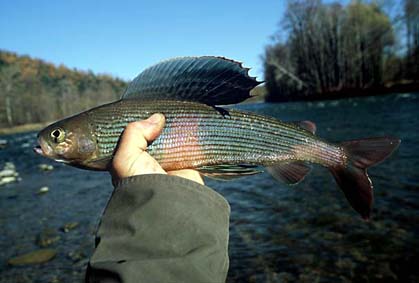 Amur grayling from the Samarga River is bigger than in most streams of Primorie.
---
Home Flyfishing Flies Books & Articles Fishing tours
Articles, posted at this web-site About the author
---
FLYFISHING, OUTDOOR TRIPS, WILDERNESS PHOTOGRAPHY