Travel and flyfishing in the Russian Far East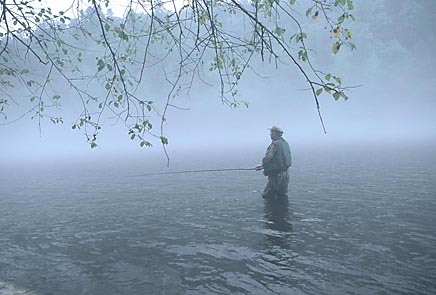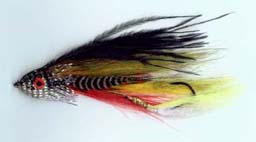 ---
New book "Flyfishing the Russian Far East" was published in March 2007 in Russian: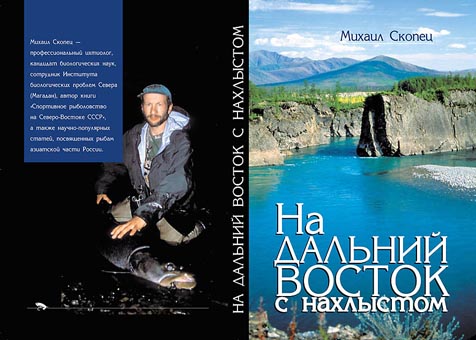 I was working on it for over 10 years. The first edition is in Russian. I have already started to work on the English edition, and am looking for an editor in Western Europe or USA.
The book is dedicated to the nature of the Pacific coast of Russia, magnificent landscapes of this remote region, and to its amazing fish. The book is mostly about flyfishing, but this is not the only topic. It offers descriptions of the nature of the main zones of the Russian Far East, and of dozens of our best river drainages. There is know-how on organizing of a journey to our region, tips on floating our rivers. There are descriptions of about 50 species of the freshwater sport-fish of the region. The book has lots of color plates, including underwater photographs, shot in our lakes and rivers.
The book is sold through the fishing tackle stores. Wholesale: Lotta-Olt (Moscow); phone/fax (495) 225-8245;
e-mail

Now I am working on English edition of the book
Chapters of the book:
Organization of wilderness trips
Zonation of the Russian Far East
List of sport-fishes (3 languages)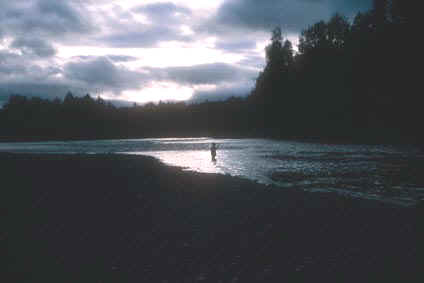 In June grayling bite till the midnight
Articles posted at this web-site
---
Home Fishing Flies Books & Articles Fishing tours About the author
---
FLYFISHING, OUTDOOR TRIPS, WILDERNESS PHOTOGRAPHY